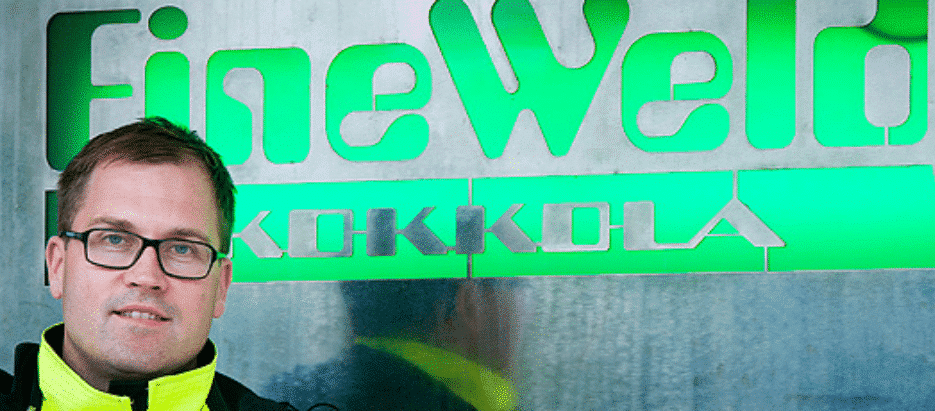 A shared history increases confidence
FineWeld Oy is a Kokkola based company providing industrial piping, steel constructions and instrument installation, mainly for the mining and chemical industries. Mr. Ville Klaavu, the Deputy Managing Director, is responsible for sales and project management.
"Our main markets are in Finland and Sweden. The company has expanded during the last years and we look forward to the development in the future". Mr. Klaavu also says that PEPT Oy Ab has been a reliable partner for FineWeld for many years.
"We have a long history together. It all started in Kokkola. We have been involved with the same construction sites, especially in Sweden. Our customers want to buy the whole ensemble and therefore we cooperate with certain key suppliers, PEPT being one of them."
PEPT provides the target sites with scaffolding and insulation. The sites are normally large, such as concentrator plants in the mining industry. The scaffolding delivered by PEPT has a central role in FineWeld being successful in its own work.
"The mining sites are mainly situated in the north, for instance in Kiruna and Sodankylä. They are arctic projects, and PEPT has acquired a high level of professionalism, because in those, most challenging conditions, the insulation work is extremely demanding."
Flexible and easy
According to the Deputy Managing Director, the long-term cooperation between the companies has many benefits.
"The cooperation is very flexible and uncomplicated because the companies know each other so well, and all personnel are professionals in their field. At work sites we speak the same language which enables a well–functioning communication", says Mr. Klaavu.
He hopes that the good cooperation will also continue in the future.
"We, too, are mutually happy to receive feedback on how we can from our part develop the cooperation. Views are naturally being exchanged in everyday life, because we share the same construction sites during long periods of time, often exceeding 12 months."